Ralph Engelstad Arena Seating Chart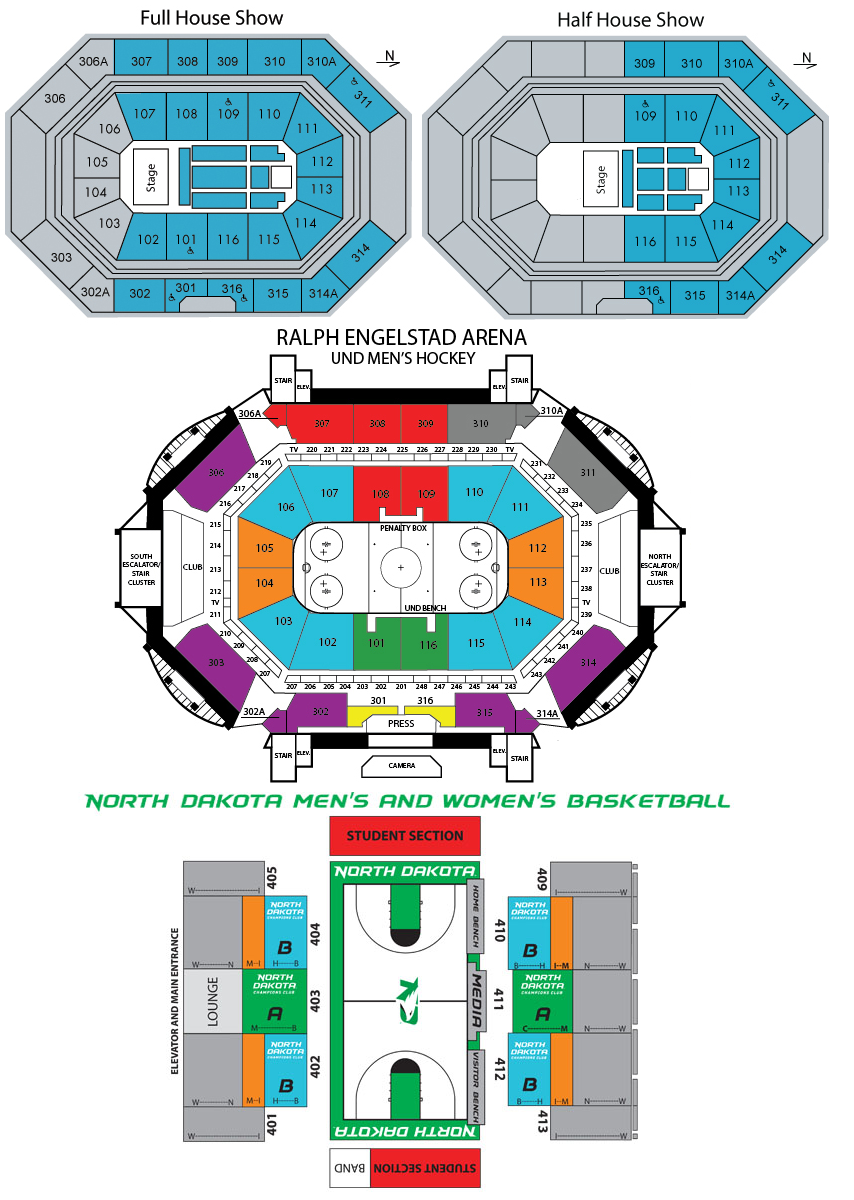 Ralph Engelstad Arena offers a maximum seat capacity of 11,643 across all levels of the facility. Standard seating is some of the most relaxing in the industry with cherry wood construction and leather upholstery that offers style and comfort not found in most similar arenas in the world, let alone in the country.
Accessibility seating is available throughout the venue as depicted in the attached photo. The photo does not depict every arrangement at REA but does feature those most commonly seen on the current production calendar.
Please call 701-777-4167 if you have any questions regarding seating.
NOTE: Different events may require different seating arrangements. When selecting your tickets double check the seating chart for the specific event layout.
You can reserve your ticket today and secure the best seats. Check out the Ralph Engelstad Arena schedule to see all upcoming events.
For all ticket policies and authenticity guarantees see the ticket information page.